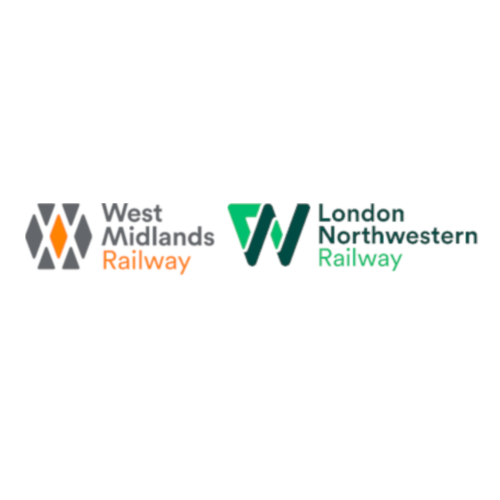 Accessibility Delivery Manager
Job reference: SYS-8891
Business Area / Department
Head Office ~ Commercial
Salary & Benefits
Up to £40,000 depending on experience
Back to vacancies
Accessibility Delivery Manager
Job reference: SYS-8891
As part of the Abellio Group, West Midlands Trains delivers around 1,300 train journeys a day, for more than 60 million passengers a year, across our two brands - West Midlands Railway and London Northwestern Railway.
We are committed to delivering a safe and reliable train service, by investing in our fleet of trains, stations and employees. As part of this investment, we are looking to recruit a Accessibility Delivery Manager on a full-time, permanent basis, based in Birmingham.
You be responsible for leading on the delivery of the accessibility projects and change programmes, to ensure West Midlands Trains remains committed to accessibility strategies (including the associated business plan commitments) under the direction of Accessibility Strategy Manager.
What does the job involve?
To Develop knowledge of legislation and best practice related to accessibility and inclusion, and effectively communicate throughout the business any changes to responsibility, policy and procedures brought about by legislation or changes to legislation.
Lead on all areas of the DfT's Inclusive Transport Leaders (ITL) scheme, alongside the accessibility team, to achieve the required levels of accreditation, this includes working with our HR/internal engagement team to deliver the Disability Confident Scheme
Work closely with departmental managers, Heads of Departments and Directors to ensure that policy, procedures, and best practices are achieved.
Input and support the accessible strategy to meet National Rail Contract obligations (NRC's), Accessible Transport Policy (ATP) Business Plan Commitments (BPC's) and Performance Based Fee (BPF)
Negotiate and lead the partnerships, including funding, required to deliver all phases of each plan in a timely manner.
Fulfil our Department for Transport and Office of Rail and Road regulatory requirements relating to accessibility and inclusion, including data collection, analysis and period reporting.
Represent West Midlands Trains with the Transport Passenger Assistance service, feeding into the development of the proposition.
Attend and develop the Stakeholder Equality Group on accessibility and inclusion themes.
Develop close relationships with Abellio group operators and those with whom we share station access to ensure best practice.
Review and improve, wherever practical, accessibility station facilities, ticketing and information provision across the West Midlands Trains network.
Develop and embed associated activities with WMT's Accessible Travel Policy (ATP)
Develop and embed the Equality Impact Assessment (EqIA) proposition to ensure we meet our obligations under the Public Sector Equality Duty (PSED)
Attend and represent West Midlands Trains on appropriate industry working groups and periodic events, to harness and share best practice.
What skills and experience do I need to do the job?
Proven or experience of delivering diversity and inclusion or accessibility strategies and processes.
Demonstrate working knowledge and technical understanding of the Equality Act 2020 (EA2010) and the ability to translate this into clear advice and guidance with which to influence business decisions/outcomes.
Strong interpersonal skills and be able to liaise effectively with different stakeholder groups and communicate complex and challenging information clearly and simply.
Understand the concept of universal accessible designs and features, understanding technical best practice with accessibility and inclusion of all customers.
Excellent project management skills.
Collaborative team player.
Ability to deal with ambiguity and address complex problems within an agile work environment.
Be comfortable working with incomplete data and making decisions in fluid situations.
Have good working knowledge of all Microsoft office packages, including capability to learn specific railway industry systems and processes.
Being comfortable and able to develop a proposition from its concept, through its life cycle, ensuring delivery objectives are achieved.
Desirable:
Professional knowledge of the railway
Working knowledge of Diversity Impact Assessments/Equality Impact Assessments (EqIA's)
Experience of developing projects and approaches from large volumes of raw data
Project Management qualification
What are the salary and benefits?
Up to £40,000 depending on experience
Final salary pension – one of the best pension schemes available
Free travel on all our trains and those of other train companies within our parent group company - for you, your partner and any dependent children
75% off all other train company travel tickets
Retail discounts
Career development opportunities
Due to the volume of applications, we receive, the advert may close earlier than the published closing date. Please submit your application as soon as possible to avoid missing out.
As an inclusive employer, we welcome applications from all backgrounds and ensure no-one receives less favourable treatment on the grounds of age, disability, gender, race/ethnicity, religion, belief and sexual orientation.
We recognise the challenges that people with protected characteristics may experience gaining employment and in their career progression. We are fully committed to being an inclusive employer and ensuring equal opportunities. We hope to attract applications from underrepresented groups, including people from ethnic minorities, people who are neurodivergent, people with disabilities and/or long-term health conditions, and people with diverse gender identities. We will offer an interview to any candidate who meets the minimum criteria and the definition of disability within the Equality Act 2010.
Applications will be considered from colleagues with 6 months experience, after completion of their probationary period and a full check of absence and disciplinary records.