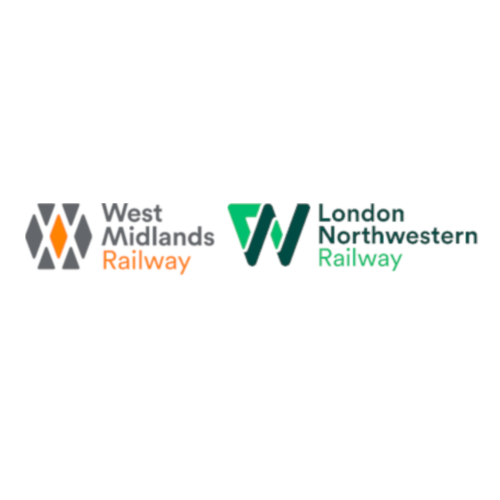 Jointly owned by Abellio and Mitsui, West Midlands Trains operates two customer-facing railway brands – London Northwestern Railway and West Midlands Railway. We proudly provide services across the West Midlands, the North West, and London, delivering over 1,300 services per day for more than 60 million passengers every year.
We're a straight-talking, honest train company, and our vision is pretty simple – to provide a railway that's easy to use, and exceeds the expectations of our customers, colleagues, and community. We exist to serve the whole West Midlands community and beyond, in all its complexity and diversity – and we're proud to do so.
Since the start of our journey in 2017, we've committed to improving our services – investing £1 billion into the region's network, including £700 million on new and refurbished trains. On top of that, we're rolling out 400 new carriages and creating space for an extra 85,000 passengers on rush-hour services across Birmingham and London. For more info about our new and refurbished trains and stations, visit our London Northwestern Railway website or West Midlands Railway website.
When it comes to equality, diversity, and inclusion, we're on track to making West Midlands Trains a place for everyone – where similarities are celebrated, and differences are embraced and treated with respect, always. We have initiatives in place to help create a more inclusive railway for our team, as well as our customers and stakeholders; and in the past year, we've made some good progress. We appointed an EDI Steering Group Chair, launched internal network groups that focus on inclusion, and we're working to make recruitment and progression more accessible to everyone – and there's so much more to come. Head to our website if you fancy learning more.
As you can probably tell, we're a close-knit community at West Midlands Trains, and a pretty fun place to work – so if you're looking for your next challenge, have a look at our current vacancies, and discover all the additional benefits we offer when you join!
Want to stay up to date with the latest news, offers, or day-out ideas? Simply follow us on Instagram, Facebook, or Twitter, and be in the know.
Statistics
Number of Employees: 3000, 760 Drivers, 560 Conductors, 460 Station staff
Vacancy Numbers: average of 200 Driver and Conductor vacancies managed each year, 85 live vacancies at any one time, 500 vacancies filled annually
Benefits
In addition to a competitive salary West Midlands Trains offers a wealth of benefits including free travel on Abellio trains for you, your partner and dependent children, 75% discount on all other train travel over most of the UK rail network, development opportunities to help further your career with West Midlands Trains, and a contributory defined salary pension.
Locations
Cheshire
East Midlands
London/Watford
Northampton/Buckinghamshire
West Midlands
West Midlands/West Coast
Worcestershire
Contact
If you need any assistance with the recruitment process please contact the team at recruitment@wmtrains.co.uk
Latest Vacancies
Showing 3 out of 15