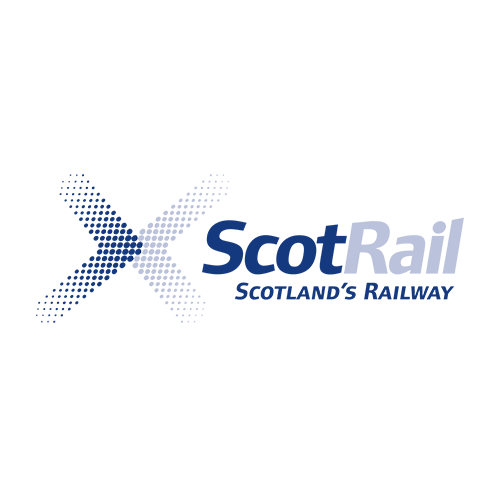 PROCUREMENT & CONTRACTS BUSINESS PARTNER
Job reference: SYS-7202
Location
ATRIUM COURT, 50 WATERLOO STREET GLAGOW G2 6HQ
Business Area / Department
Head Office ~ Finance & Procurement
Type of Role
Perm - Full Time
Salary & Benefits
circa £45,000 Per Annum
Back to vacancies
PROCUREMENT & CONTRACTS BUSINESS PARTNER
Job reference: SYS-7202
VACANCY: MS PROCUREMENT & CONTRACTS BUSINESS PARTNER
LOCATION: ATRIUM COURT, 50 WATERLOO STREET, GLASGOW, G2 6HQ
ScotRail has played a critical role in keeping people moving during the pandemic, with services helping get key workers and others to where they need to be. There has been significant investment across the network to electrify lines, and on new and upgraded trains. This helped to deliver ScotRail's highest ever score for customer satisfaction in the most recent National Rail Passenger Survey. With more than 5,000 employees, we are looking for people who are focussed on our customers, to continue delivering the best possible service for people throughout the country.
THE ROLE: The Procurement & Contracts Business Partner will oversee the management of key contracts, strategic sourcing and business as usual procurement activities for the assigned business area (e.g. Facilities Management, Corporate Services, IT, Projects, Consultancy, HR) with a view to maximising value for money. This will be achieved by ensuring the key contracts are well understood by key stakeholders within the business, establishing robust supplier performance management processes, and through promotion and achievement of procurement compliance.
The main duties and responsibilities of the role include:
Management and development of ScotRail's relationship with its suppliers and stakeholders within its key contracts.
Work with contract stakeholders and suppliers to develop focussed set of key performance indicators for the contract.
Govern compliance with contractual obligations for all parties as specified in key contracts for the function.
Monitor, track and expedite variations to supply and service contracts.
Control and ensure the ongoing improvement in commercial terms for the company and deliverable outputs across the supply chain.
Evaluate and advise scope for new and improved contracts, and the development of internal processes and management procedures.
Assist in the direction of supply chain performance through development and review of contract KPIs.
Strategic sourcing / tendering where appropriate for contracts due to expire and areas of high spend which aren't currently captured under a contract.
Assist in developing and implementing robust purchasing policies and procedures.
Supplier rationalisation and assist in developing new and existing supply chain relationships.
Collaboration with wider Abellio group or other ScotRail procurement teams to seek synergies with a view to initiating or taking part in beneficial activities.
Develop and manage the use of ScotRail's contract terms and condition templates.
THE PERSON: Educated to degree level, the ideal candidate will be Chartered, working towards, or willing to work towards being a chartered member of the Chartered Institute of Procurement & Supply.
We are looking for candidates who have demonstrable experience of managing tenders in public procurement environment and having had the experience of implementing policies and processes to achieve excellent levels of compliance.
An excellent team player who excels in developing relationships with critical stakeholders.
SKILLS AND QUALIFICATIONS: Highly articulate and analytical. Proficient IT skills including MS-Office (excel, word, PowerPoint). Relevant qualifications or experience in legal contracts management. Experience of end to end tendering process, managing commercial contracts in a public sector (ideally utilities contracts regulations) environment is essential.
ADDITIONAL INFORMATION:
Reference Salary circa £45,000 per annum. The post is normally based at Atrium Court, 50 Waterloo Street, Glasgow G2 6HQ, however the team are currently working from home due to the pandemic. Some occasional travel within the UK may be required.
ScotRail is a strong promotor of diversity in rail and particularly welcomes applicants from members of minority groups
Benefits include contributory final salary pension scheme, free and reduced rail travel for you and your family, where applicable.
Selected candidates will be invited to attend an interview. The next stage for the successful candidate will be a medical questionnaire. Appointees must submit at least two satisfactory references, Disclosure Scotland clearance and complete a six-month probation period. Training initially involves a two-day virtual Induction training programme.