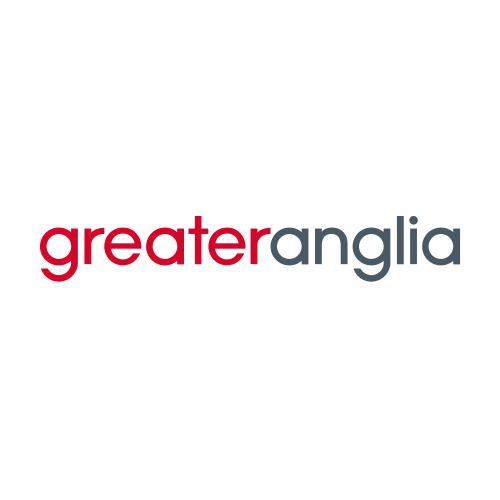 Asset Manager & Asset System Support
Job reference: SYS-9950
Business Area / Department
Head Office ~ Asset Management
Type of Role
Perm - Full Time
Salary & Benefits
Competitive
Back to vacancies
Asset Manager & Asset System Support
Job reference: SYS-9950
Are you looking for an opportunity?
Greater Anglia operates a busy railway network from London Liverpool Street to destinations across the east of England. We have a high standard of service for our customers throughout their journey experience so they can sit back relax and travel with confidence. Not to mention a whole new set of modernised greener trains, it's never been a more exciting time to start a career with us. Do you want to be part of the journey? Come along and join Greater Anglia!
We have a fantastic opportunity within our Asset Team at our office at One Stratford Place (OSP) as an Asset Manager/System Support .
The Role
The purpose of this role is to apply asset policy and remit works for station assets, including input & updates to the station asset management plan.
You will be responsible for ensuring that the assets on Greater Anglia are safely managed in accordance with AM governance and procedures and ensure compliance with all relevant standards/regulations/specifications.
You will support the development of integrated station plans (ISP) including all maintenance, renewal and enhancement/investment activity and monitor/confirm that they deliver compliant regulatory and business output targets
Other key responsibilities include:
Contributing to the optimisation of the maintenance, renewals and enhancement proposals across the portfolio and co-ordinate with Network Rail and other 3rd party schemes
Supporting Landlord's consent process in respect of technical approval to 3rd party schemes
Supporting interface with internal and external stakeholders in accordance with asset management policy and processes and representation at key meetings
Monitoring trends in maintenance and renewals work, asset condition, failure and failure pre cursors. Ensure appropriate action is specified to predict/prevent similar failures
Supporting the Asset System & Business Planning Manager in reporting requirements from the Asset management system
Undertake the role of the Asset System and Business Planning Manager in their absence.
What we are looking for
We are looking for a colleague who has good communication skills and is able to deliver in a high-pressured environment. You will be able to work to tight deadlines with capability to recover after setbacks and changes to plan. The successful colleague will have experience in property asset management ideally in the rail sector. You will have sound knowledge of technical, safety and performance standards relating to stations and depots. The ideal colleague will have proven ability to support engineering activity, including preparing and managing business cases, as well as broad experience and knowledge of the transport industry.
We are ideally looking for a Chartered Engineer (Civil/Structural/M&E/Building Services) or Building Surveyor (BSc Hons)
The closing date for all completed applications is on Friday 20th October 2023
*Please note vacancies can close earlier due to high influx of candidate applications*
To succeed in this role, we are looking for people who can bring our four values to life in your everyday work:
·        Genuine … be welcoming, customer-centric and respectful
·        Professional… be solution-oriented, accountable and delivering to promises
·        Proactive … be progressive, innovative and decisive
·        Inclusive … be connected in your thinking, empathetic and promote diversity
Greater Anglia can offer a healthy work life balance, holiday entitlement and an environment where you can learn, develop, and grow in your career. If you think you would be a great addition to GA then apply now!
What can we do for you?
Defined Contribution pension scheme after 2 years option to move across to Defined Benefit (Final Salary) pension scheme
Free Travel on GA for you and your eligible family members
Free Leisure travel on GA and 75% discount on other TOCS for leisure travel for eligible family members
International travel discount card (FIP) for staff and eligible family members after 12 months service
Opportunity to purchase additional annual leave of up to 10 days
GA offers maternity, paternity and adoption leave and time off for prenatal care, as well as shared parental leave after 26 weeks of service - part of our commitment to family friendly policies
GA Hapi Benefits App– our great benefits app which includes discounts across many retailers, days out and dining
24/7 Employee assistance programme, eyecare and flu jab vouchers and access to physiotherapy services
Annually issued 12 discount vouchers for family and friends to use
Salary Sacrifice schemes such as Cycle to work and Technology scheme (eligible once passing probation)