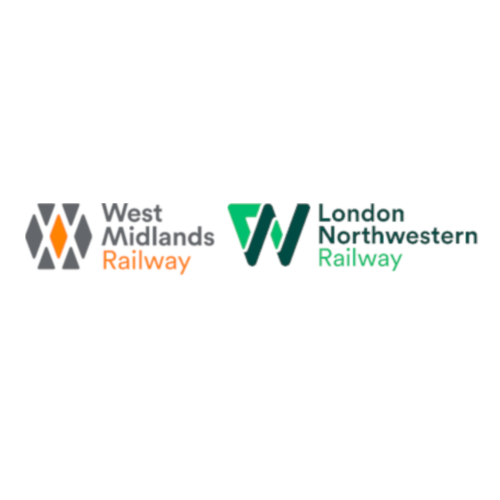 Area Train Presentation Manager (Depot)
Job reference: SYS-9563
Location
Depots across the network
Business Area / Department
Engineering (see also Head Office Engineering) ~ Depot
Salary & Benefits
£45,570 per annum
Back to vacancies
Area Train Presentation Manager (Depot)
Job reference: SYS-9563
As part of The Transport UK Group, West Midlands Trains delivers around 1,300 train journeys a day, for more than 60 million passengers a year, across our two brands - West Midlands Railway and London Northwestern Railway.
We are committed to delivering a safe and reliable train service, by investing in our fleet of trains, stations and employees. As part of this investment, we are looking to recruit a Area Train Presentation Manager, on a full-time, permanent basis. You will be based across our various WMT Depot locations.
You will be expected to manage the day-to-day delivery of cleaning tasks at WMT depot locations. Tyseley, Soho, Worcester, Shrewsbury and Bescot. Ensuring all turns of duty are covered with competent, trained personnel.

What does the job involve?
Lead, support and motivate the cleaning staff to ensure safe and efficient cleaning processes are achieved in accordance with laid down specifications and instructions. Provide advice, guidance and instruction to staff as necessary.
Identify opportunities to improve the quality, efficiency and safety of the cleaning output, and act as a focal point for the implementation of these changes.
Ensure compliance with site safety requirements in accordance with Health and Safety at Work Act, appropriate legislation and regulations.
Ensure that the behaviour of direct reports is professional at all times when interacting with members of the public.
Ability to carry out briefings and 1 to 1's with the Train Presentation Teams to ensure a robust communication plan is in place to share company performance and understand the views of colleagues.
Liaise with the other departments regarding Train vehicle schedules and produce cleaning plans and staff rosters to meet these requirements, authorising change as necessary.
Propose rosters for to cover the workload as efficiently as possible.
Monitor and control costs for material usage relating to the cleaning facility. Ensure all cleaning equipment is kept in a workable and safe condition and meets current legislature.
Ensure that all cleaning and train presentation operations are performed to the required standards and provide performance data (KPI's) to verify business and contractual compliance.
Contribute to the development of the Asset Maintenance organisation with ideas and initiatives to enhance the train environment.
Authorisation of staff booking on/off times. Control of annual leave records and additional labour costs.
Attend Management meetings as necessary.
Monitor and control Absence, Disciplinary, Depot Training, PPE requirements and the Drugs and Alcohol procedures of all staff under their control. Ensure that cleaning staff carry out their duties in a safe and effective manner in accordance with H&SAWA, industry rules and regulations and in particular COSHH
Undertake responsibilities under local quality/safety systems.
What skills and experience do I need to do the job?
Significant experience of managing teams across multiple locations
Holds IOSH Managing Safely qualification or equivalent
Experience of managing Health & Safety within the workplace including manual handling, COSHH and risk assessments
Knowledge of Human Resources best practice
Knowledge of railway operations would be advantageous
Ability to use or knowledge of the company procurement system.
What are the salary and benefits?
Salary £45,570 Per Annum + Excellent benefits
Final salary pension – one of the best pension schemes available
Free travel on all our trains and those of other train companies within our parent group company - for you, your partner and any dependent children
75% off all other train company travel tickets
Retail discounts
Career development opportunities
Due to the volume of applications we receive the advert may close earlier than the published closing date. Please submit your application as soon as possible to avoid missing out.
As an inclusive employer, we welcome applications from all backgrounds and ensure no-one receives less favourable treatment on the grounds of age, disability, gender, race/ethnicity, religion, belief and sexual orientation.
Applications will be considered from colleagues with 6 months experience, after completion of their probationary period and a full check of absence and disciplinary records.