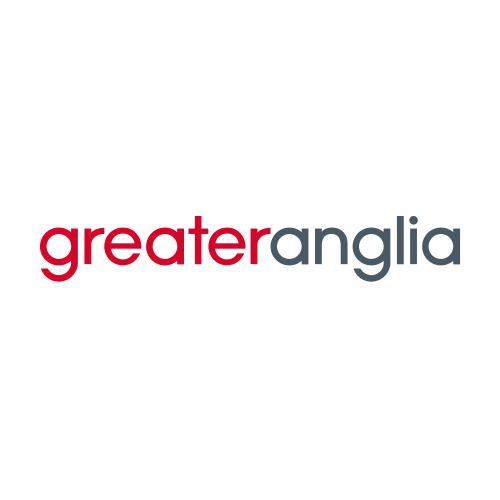 Procurement Manager
Job reference: SYS-8667
Location
One Stratford Place
Business Area / Department
Head Office ~ Finance & Procurement
Salary & Benefits
Competitive
Back to vacancies
Procurement Manager
Job reference: SYS-8667
Are you looking for an opportunity?
Greater Anglia operates a busy railway network from London Liverpool Street to destinations across the east of England. We have a high standard of service for our customers throughout their journey experience so they can sit back relax and travel with confidence. Not to mention a whole new set of modernised greener trains, it's never been a more exciting time to start a career with us. Do you want to be part of the journey? Come along and join Greater Anglia!
We have a fantastic opportunity within our Finance team for a Procurement Manager. This is a full-time senior manager grade position working 37 hours per week, based at our HQ One Stratford Place.
The Role
You will strategically lead and manage the procurement activity within defined spend areas in line with Public/Utilities Contract Regulations.
Some of your role responsibilities will include:
Development of procurement strategies including pricing and payment mechanisms, specific legal requirements for areas of responsibility
Guide and support the business in application of public contract/utilities contract regulations activities in line with the Greater Anglia and Abellio procurement policies
Directly lead on identified areas to drive savings, innovation and social and economic improvements from procurement activity.
Manage contracts for specific commodity supply arrangements.
Prepare and negotiate contracts and contract amendments necessary to meet business requirements and franchise commitments/obligations
Liaise with the Franchise Team and the Department of Transport to obtain approval of Key Contracts in line with the Franchise Agreement
Contribute to the development of best practice within Greater Anglia and the wider Abellio Group.
Ensure contracts personally negotiated are registered and regularly updated within the contracts database.
Regularly attend stakeholder departmental meetings to build relationships and gain knowledge of their forward requirements.
The role will be a combination of office working (Stratford Head Office), out and about visibility, with the flexibility to work remotely from home too.
What we are looking for
We are looking for someone with who has procurement experience from start to completion across a wide range of goods and services, primarily within the indirect category areas. A knowledge of construction related Procurement would be an advantage, but not essential. You should hold a full Chartered Institute of Purchasing and Supply Qualification (MCIPS), or completed at least to level 5 with a focus to complete level 6.
Experience of tendering under EU Procurement Utilities Contract Regulations or Public Contract Regulations. Sound commercial and financial awareness, with good working knowledge of contract law. You will have significant experience in internal stakeholder management and good communication and negotiating skills.
You will be required to work at pace and have the ability to multitask and manage several concurrent/conflicting projects and deadlines. Be able to work collaboratively with a range of individuals and teams in order to drive ongoing value for Greater Anglia.
The closing date for all completed applications is on Monday 10thOctober 2022
*Please note vacancies can close earlier due to high influx of candidate applications*
To succeed in this role, we are looking for people who can bring our four values to life in your everyday work:
· Genuine … be welcoming, customer-centric and respectful
· Professional… be solution-oriented, accountable and delivering to promises
· Proactive … be progressive, innovative and decisive
· Inclusive … be connected in your thinking, empathetic and promote diversity
Greater Anglia offer a healthy work life balance, holiday entitlement and an environment where you can learn, develop, and grow in your career. If you think you would be a great addition to GA then apply now!
What can we do for you?
Defined Contribution pension scheme after 2 years option to move across to Defined Benefit (Final Salary) pension scheme
Free Travel on GA for you and your eligible family members
Free Leisure travel on GA and 75% discount on other TOCS for leisure travel for eligible family members
International travel discount card (FIP) for staff and eligible family members after 12 months service
Opportunity to purchase additional annual leave of up to 10 days
Gainshare bonus paid if GA hits relevant yearly targets, up £550 for permanent and £300 for agency
GA offers maternity, paternity and adoption leave and time off for prenatal care, as well as shared parental leave after 26 weeks of service - part of our commitment to family friendly policies
GA Hapi Benefits App– our great benefits app which includes discounts across many retailers, days out and dining
24/7 Employee assistance programme, eyecare and flu jab vouchers and access to physiotherapy services
Annually issued 12 discount vouchers for family and friends to use
Salary Sacrifice schemes such as Cycle to work and Technology scheme (eligible once passing probation)
Single private medical cover for you and have the option to add your family members for an additional fee