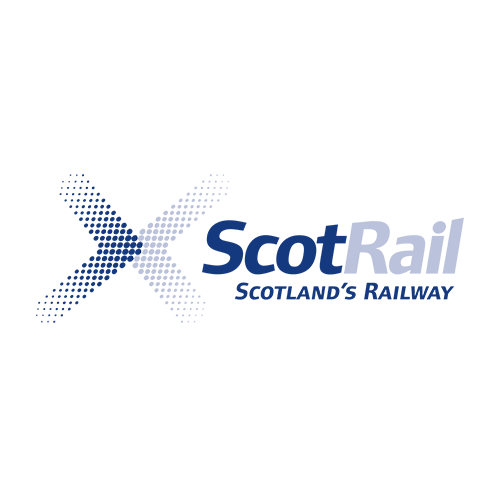 IT NETWORK INFRASTRUCTURE MANAGER, GLASGOW
Job reference: SYS-7457
Business Area / Department
Head Office ~ IS
Type of Role
Perm - Full Time
Salary & Benefits
circa £52k per annum
Back to vacancies
IT NETWORK INFRASTRUCTURE MANAGER, GLASGOW
Job reference: SYS-7457
IT NETWORK INFRASTRUCTURE MANAGER
ATRIUM COURT, 50 WATERLOO STREET, GLASGOW
ScotRail has played a critical role in keeping people moving during the pandemic, with services helping get key workers and others to where they need to be. There has been significant investment across the network to electrify lines, and on new and upgraded trains. This helped to deliver ScotRail's highest ever score for customer satisfaction in the most recent National Rail Passenger Survey. With more than 5,000 employees, we are looking for people who are focussed on our customers, to continue delivering the best possible service for people throughout the country.
Twice accredited as a Top Employer and having achieved Investors in Diversity, we value our people and aim to inspire, attract, and keep the best talent and provide our people with a safe place to truly thrive at work.
We are dedicated in helping to close the diversity gap across the rail industry and would love to see more young people, women, people from ethnically diverse backgrounds, LGBT+ employees and the differently abled. Supporting diversity and inclusion is a big part of who we are, we are not looking for people to fit into our culture but add to it.
At ScotRail, we proactively embrace diversity across our workforce. To build a more sustainable future, we need the best team- a team with a diverse mix of people and skills, where everyone feels valued and heard and able to thrive. We recognise that we are under-represented in terms of women, young people, the differently abled and people from ethnically diverse backgrounds. We're therefore taking positive steps to promote a positive and inclusive culture; we welcome applications from those that identify with these groups to better represent the communities we serve.
We are open minded to applications from people who wish to have flexible working and would welcome discussion on how we can enable you to thrive in your role. Please talk to us at interview about the flexibility you need. We can't promise to give you exactly what you want, but we do promise not to judge you for asking.
THE ROLE:
This role is responsible for managing the networking technical team and suppliers concerned with the management of the wide area, Wifi and local area network services and ensure stable, secure, and reliable delivery of service at all sites.
This includes managing new WAN, Wifi and LAN provides at new or existing sites, delivery of stable and resilient VPNs to our suppliers as well as being responsible for co-ordinating 3rd party resources when required for works across the ScotRail estate. Management of the overall network configuration and internet access assets and services is also included in this role.
This role is also responsible for understanding business requirements and contributing to the technical strategy and architecture of the organisation, ensuring it is using the correct mix of technologies to provide the services in an efficient manner.
This role also involves participation in the IT on call rota.
KEY RESPONSIBILITIES:
Management of the WAN, LAN and Wifi services and associated managed services and ensure our networks are operational and available to the business. Ensure monitoring and management information is available to evidence good service or diagnose issues.
Manage contracts related to the provision and support of WAN, LAN and Wifi. Attend service reviews with key suppliers ensuring business is receiving a value for money and that suppliers are achieving SLAs.
Timely ordering of new WAN and LAN provides and interface with new install projects as necessary to ensure delivery as per requirements.
Overall ownership of Internet access provision for the business including monitoring and reporting.
Support of projects into service with full supporting business processes, technical documentation, and support procedures.
Manage the overall information security of the network, ensuring that risks and vulnerabilities are understood, managed, and remediated and new risks are not introduced.
Creation, maintenance and support of all VPNs with suppliers ensuring secure and reliable operation and resilience.
Liaise with the IT change management process and problem management processes to ensure stable and non-disruptive delivery of services.
Support and adhere to IT and business processes concerning IT Security, Service Maturity, Innovation and Continual service improvement.
Interface as required with other functions to manage service expectations and delivery.
Maintenance and management of the service catalogue as appropriate.
Undertake on-call role within a rota to ensure 24-7 provision of on call to the business.
KNOWLEDGE/SKILLS/QUALIFICATIONS:
Essential
In depth experience of key networking technologies such as MPLS, IPSec VPN, TCP/IP etc.
Good communication, organisation and interpersonal skills.
Intermediate knowledge of router and switch configurations.
Awareness of cybersecurity principles relating to an IP Network.
Ability to create and update policy documents and diagrams relating to an IP Network.
Desirable
ITIL Foundation qualification.
Knowledge of operational railway environment.
Membership of professional body.
PRINCE2 Foundation qualification.
Experience of contract negotiations.
ADDITIONAL INFORMATION:
This post, 35 hours per week, is home based currently until lock down restrictions eased. As restrictions ease, this could potentially become a hybrid/agile arrangement with a base location of Atrium Court. Reference Salary will be circa £52k per annum.
WHAT WE OFFER:
As an inclusive employer, we want you to bring your "whole self", skills and dedication to ScotRail and we'll recognise your effort, support your development, and help to drive your ambition. We'll ensure you're rewarded for your contribution with a competitive package that includes: -
• Contributory Final Salary Pension scheme
• Free and reduced rail travel for you and your family, where applicable
• Generous holiday allowance
• Hapi benefits package, offered to everyone at ScotRail
SELECTION PROCESS:
Selected candidates will be invited to attend an interview. The final stage for successful candidates will be a medical questionnaire. Appointees must submit at least two satisfactory references, Disclosure Scotland clearance and complete a six-month probation period. Training initially involves a one day virtual Induction training programme.
HOW TO APPLY:
To apply please click on the link below to complete our application form.