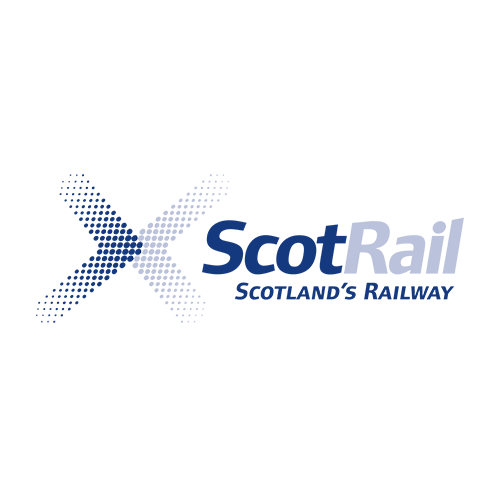 MODERN APPRENTICESHIP - PROCUREMENT, GLASGOW
Job reference: SYS-7361
Business Area / Department
Head Office ~ Finance & Procurement
Type of Role
Fixed Term - Full Time
Salary & Benefits
£17,345 per annum
Back to vacancies
MODERN APPRENTICESHIP - PROCUREMENT, GLASGOW
Job reference: SYS-7361
MODERN APPRENTICESHIP – PROCUREMENT (SCQF Level 6)
GLASGOW (2 Vacancies) - 18 MONTH FIXED CONTRACT
SALARY: £17,345 PER ANNUM - START DATE: November 2021
It is an exciting time to start your career on the right track with a ScotRail apprenticeship.
We're on the lookout for talented people who are passionate and looking to progress within the Procurement function in an exciting industry. We want you to bring your positive attitude, experience and work ethic to Scotland's Railway and we will provide the environment for the best start to your ScotRail career.
Throughout your Procurement apprenticeship we will help you develop your skills and knowledge, while giving you the experience and exposure that will ensure you're set up to enjoy an exciting and fulfilling ScotRail career.
What you will be doing:
You will be working as part of the Procurement and Contracts team to:
Assist with the effective delivery of procurement services to the ScotRail business
Work alongside the existing Procurement and Contracts team on strategic sourcing activities, as well as provide business as usual procurement support
Facilitate supplier rationalisation and assist in developing new and existing supply chain relationships
Drive value for money and efficiencies through the promotion and enforcement of procurement policies within the business and ensuring compliance is achieved
What you can expect from your apprenticeship:
Develop interpersonal skills as part of a high performing team
Dedicated mentors and an assessor who will provide full support while you work through your Procurement qualification.
Hands on experience of best practice procurement processes
Develop working knowledge of Purchase-to-Pay (P2P) systems
Opportunity to own and develop projects from planning to execution
Gain insight into working with Scotland's national rail provider and a leading employer
The opportunity to earn, learn and develop professionally
Upon completion, if you have impressed us with your attitude, behaviour and skills, you could be offered a permanent role.
Why choose ScotRail:
ScotRail has played a critical role in keeping people moving during the pandemic, with services helping get key workers and others to where they need to be. There has been significant investment across the network to electrify lines, and on new and upgraded trains. This helped to deliver ScotRail's highest ever score for customer satisfaction in the most recent National Rail Passenger Survey. With more than 5,000 employees, we are looking for people who are focused on our customers, to continue delivering the best possible service for our customers.
We want you to be able to bring your true self and individuality to work every day. We celebrate diversity and our commitment to creating a diverse and inclusive environment for all our people is reflected in our recent achievement of Investors in Diversity. Diversity, Inclusion and Belonging is instilled in how we do business, and we expect all our employees to respect this. We are a Top Employer and proud to be a Disability Confident employer, committed to interviewing all applicants with a disability who meet the minimum criteria for the job.
If this opportunity sounds like you and are willing to bring your full commitment and passion to the role throughout the 18-month apprenticeship, we can't wait to hear from you!
All sound good? Here is the essential info:
We are looking for friendly, enthusiastic, responsible, and helpful team players, aged 16+, who can remain confident and calm under pressure. You will be able to manage your time well, putting pride and effort into everything you do. The apprenticeship is a big commitment, so we expect you to work hard for the time you are with us.
ScotRail is an equal opportunities employer and welcomes applications from people regardless of their religious beliefs, race, ethnicity, sex, gender reassignment, age, disability, pregnancy or maternity, marriage or civil partnerships or sexual orientation. We particularly encourage applications from females, disabled people and people from ethnically diverse backgrounds who are currently underrepresented in ScotRail. All employees are appointed on merit on the basis of fair and open competition.
Qualifications needed (or currently studying at this level):
3 subjects at Standard Grade 1-2 including English and Maths
Or
3 subjects at National Grade 5 including English and Maths
If you don't have these qualifications but do have relevant vocational qualifications or work experience, we would still love to hear from you.
Hours:
You will be working 35 hours per week, Monday to Friday. In normal circumstances this role will be primarily office based however flexible arrangement are currently in place. Some travel within the UK, mainly Scotland, may be expected as part of the role.
Benefits:
In return for your hard work we offer all our employees a great range of benefits. Some of these include:
Free rail travel for you, your partner and any dependents from your first day on the job
Reduced rate rail travel for travel across the UK
24 days annual leave plus 12 bank/public holidays
Contributory final pension scheme
A wide range of other flexible benefits
The Selection Process:
Submit your online application – be sure to spend enough time on it, thinking about what makes you the perfect fit for this role. Think about your personal qualities, skills and talents.
An online assessment may be part of the selection process.
The next stage would be an interview, this will either be in person or virtually, depending on current restrictions at that time.
The final stage for successful candidates will be a medical questionnaire and Disclosure Scotland. You will then be asked to provide at least two satisfactory references. At this point you will be welcomed on board to complete a six-month probation period.