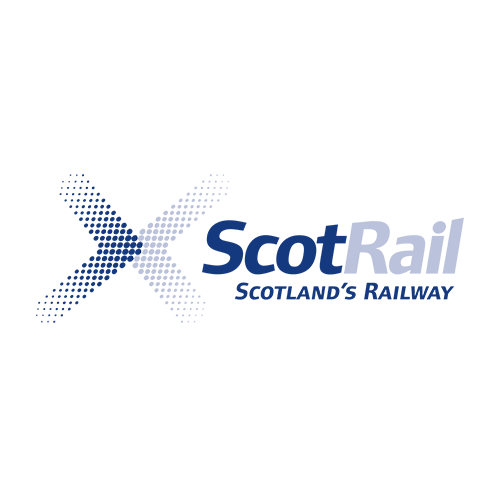 TRAINEE TRAIN DRIVER
Job reference: SYS-7227
Location
KYLE OF LOCHALSH
Business Area / Department
Operations ~ Drivers
Type of Role
Perm - Full Time
Salary & Benefits
£29,259 PER ANNUM
Back to vacancies
TRAINEE TRAIN DRIVER
Job reference: SYS-7227
TRAINEE TRAIN DRIVER
LOCATION: KYLE OF LOCHALSH
ScotRail has played a critical role in keeping people moving during the pandemic, with services helping get key workers and others to where they need to be. There has been significant investment across the network to electrify lines, and on new and upgraded trains. This helped to deliver ScotRail's highest ever score for customer satisfaction in the most recent National Rail Passenger Survey. With more than 5,000 employees, we are looking for people who are focussed on our customers, to continue delivering the best possible service for people throughout the country.
We are seeking a trainee train driver. This is an exciting chance to embark on a new and interesting career with great prospects and benefits.
Our train drivers are excellent communicators who are passionate about customer service and are able to stay calm and alert whilst working under pressure. Drivers have a leading role in ensuring the safety of customers and colleagues.
Varying circumstances, for example; weather, foliage, gradients and environment can alter how a driver will negotiate the track. It is therefore essential that a driver is familiar with the route and has a logical mind in order to anticipate changes required. On some trains it is necessary to make announcements to passengers and open and close doors by remote control. A good communicator, you will liaise with other rail staff and on occasion, provide written incident reports.
Experience working in an equally responsible role where safety is paramount is essential.
Enthusiasm, a positive approach and an ability to stay focused is as important as good problem solving. A flexible approach is vital as shift and weekend working will be required. Ideally you will hold a current driving licence.
Shift times will vary between early and late, including weekend working. The post covers a 35-hour week. Due to the extremities of the shift pattern you will be required to live within a maximum 45-minute drive from Kyle.
For trainee train drivers - during the first year of intensive training the reference salary is £29,259 per annum. As a newly qualified driver the reference salary will be £40,672, after 6 months £43,438 and after 9 months £46,652. On successful completion of all training and probation the reference salary is £51,500 per annum.
The first year, will be spent on the driver training programme. This will include induction training, first aid, fire safety, front cab experience, driver rules and route learning. Training will continue until you have a satisfactory final assessment and you take over the full duties of the post. Due to the nature of the training programme we are unable to guarantee any annual leave during the first 12 months of employment.
As this is a safety critical post with rail industry safety requirements, there are certain medical and fitness standards that must be reached for the role of train driver.
ScotRail is a strong promotor of diversity in rail and particularly welcomes applicants from members of minority groups
Benefits include contributory final salary pension scheme, free and reduced rail travel for you and your family, where applicable.
Selection process: Short-listed candidates will be invited to two separate assessment days in Glasgow and a further day for interview. You may be asked to attend these days at short notice. The final stage for successful candidates will be a medical examination and drugs/alcohol screening. Appointees will be asked to submit at least two satisfactory references, Disclosure Scotland clearance and complete a six-month probation period.