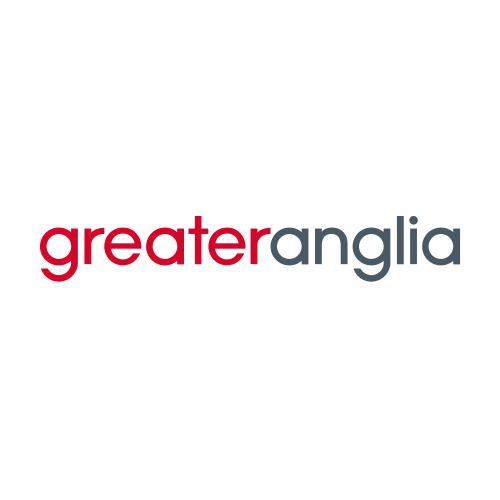 CRM Manager
Job reference: SYS-6945
Location
Stratford, London
Business Area / Department
Head Office ~ Commercial
Type of Role
Perm - Full Time
Salary & Benefits
Competitive
Back to vacancies
CRM Manager
Job reference: SYS-6945
Be part of something rewarding, by joining Greater Anglia you'll be helping our customers get from A to B. With a staff of over 2,500, we operate a busy commuter service from London Liverpool Street to destinations across the east of England.
We have an excellent opportunity within our Commercial team in Stratford for a Customer Relationship Marketing (CRM) Manager
The Role
Almost three years ago Greater Anglia introduced a new CRM system as part of a wider investment in our retail and customer communication capability. We have delivered a strong baseline of success through the CRM program that we need to continue to build on.
Greater Anglia has been supporting the region throughout the pandemic, including during the recent lockdown, ensuring key workers get to where they're needed, but changing travel behaviours mean many Greater Anglia and Stansted Express customers have lapsed. It's an exciting time to join as we see CRM as pivotal in leading the green economic recovery from COVID-19.
We are looking to recruit a CRM Manager whose role is pivotal to stimulate lapsed users, retain customers and drive frequency of purchase. This will be done by designing and delivering a test and learn strategy to promotions, aimed at increasing demand, revenue, and loyalty to digital channels. Through this, you will make a key contribution to achieving challenging business objectives to increase sales and drive retail channel shift.
You will manage the customer life cycle in full, from acquisition through to engagement, increasing frequency of travel, and retaining customers as advocates. Central to achieving this will be your expertise in building CRM campaigns through working with the marketing team to agree on copy and imagery and implementing them in our CRM system. But just as important is that you bring a creative and insightful approach to the work you do. The successful candidate will demonstrate commercial aptitude to develop our audience segmentation and increase data quality and quantity; strategic thinking to create strategies that improve customer engagement; and analytical ability to deliver customer insight both to the commercial team and the wider business. This role is responsible for our customer data and so you will need to ensure all data is captured and managed in a compliant way.
Key Accountabilities
Work with the Marketing team to define and implement the Greater Anglia and Stansted Express annual CRM marketing plans to grow prospects, stimulate lapsed users, retain customers, increase the frequency of travel, influence channel shift, and grow revenue
Leverage existing travel/destination promotions (e.g. 2for1 attractions), partnerships and use custom promotion campaigns through CRM to drive leisure travel and in-app purchase
Deliver an acquisition programme to gain quality customer data using targeted owned digital and in station media
Develop the existing welcome and nurture programme, optimising a series of triggered emails designed to drive Smart Card uptake, app downloads and online ticket purchase and loyalty
Deliver a retention programme targeting lapsed customers with reassurance around safety concerns, encouraging them to switch to and continue to use digital ticketing channels when they resume travel
Work with the agency partners to deliver data integration improvement initiatives to aid marketing flexibility, personalisation, and automation, including customer notifications and price promotion automation
Make decisions and exercise overall control over the purposes and means of the processing of personal data
Responsible for the compliance of data processor(s)
Comply with, and demonstrate compliance with, all the data protection principles as well as the other UK GDPR requirements
Define and implement processes to ensure full compliance of Greater Anglia customer data collection with data protection law, including owning terms & conditions, and opt-in messages
Write briefs for email campaigns and liaise with the Marketing Manager to agree and deliver copy, creative and audience selection
Deliver the creative execution of emails in dot digital engagement cloud, including personalisation and dynamic content rules
Define rules and targeting criteria to build bespoke audiences in dot digital engagement cloud and our bespoke Customer Data Platform for email campaigns and journeys
Conduct regular testing to measure performance and identify tactics to increase email campaign performance. Incorporate findings into future activity to achieve continuous improvement
Deliver condensed and actionable reporting on all activity, analysing performance to inform the development, implementation, and delivery of plans to agreed targets
Produce an ongoing roadmap and milestones for the delivery of e-CRM activity, and manage updates to key internal stakeholders
Work with the Senior Marketing Manager to maintain and develop the Customer Data Platform
Manage the Customer Data Platform including data inputs and outputs and supervise related data integration tasks carried out by developers
What we are looking for
The ideal candidate will have
Strong experience of marketing CRM and data management
Experience in managing successful marketing CRM programmes from complex databases
Robust working knowledge of dot digital engagement cloud or similar
Goal orientated individual with a focus on improvement and delivering fast results
A logical thinker with excellent organisational and analytical skills
Marketing and business acumen to recognise the role of CRM in the wider marketing mix
Good at building relationships to work with internal stakeholders and external suppliers
Resilient and able to adapt to change quickly
Strong knowledge and understanding of email and content across a range of channels, with skills in creativity and copywriting
The closing date for all completed applications is on 14th May 2021
*Please note vacancies can close earlier due to high influx of candidate applications*
To succeed in this role, we are looking for people who can bring our four behaviours to life in your everyday work:
· Genuine … be welcoming, customer-centric and respectful
· Professional… be solution-oriented, accountable, and delivering to promises
· Proactive … be progressive, innovative, and decisive
· Inclusive … be connected in your thinking, empathetic and promote diversity
Greater Anglia can offer you a great work/ life balance alongside a generous salary. If learning, developing and growing your career is as important as great benefits such as free travel, pension, family discounts, and cycle to work scheme, then apply now, and see what we can do for you!