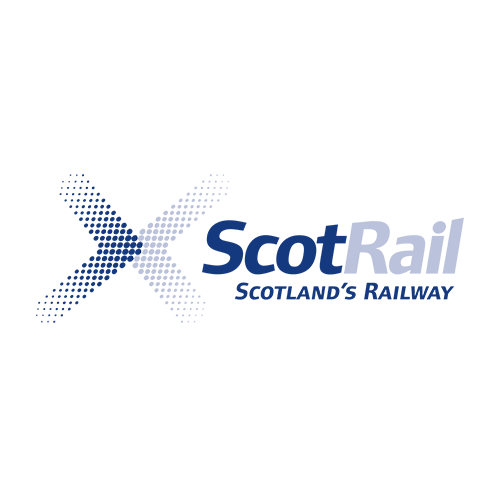 BUSINESS PLANNING & CUSTOMER INSIGHT MANAGER, ATRIUM COURT, GLASGOW
Job reference: SYS-6543
Business Area / Department
Head Office ~ Commercial
Type of Role
Perm - Full Time
Back to vacancies
BUSINESS PLANNING & CUSTOMER INSIGHT MANAGER, ATRIUM COURT, GLASGOW
Job reference: SYS-6543
BUSINESS PLANNING & CUSTOMER INSIGHT MANAGER, ATRIUM COURT, GLASGOW
ScotRail has played a critical role in keeping people moving during the pandemic, with services helping get key workers and others to where they need to be. There has been significant investment across the network to electrify lines, and on new and upgraded trains. This helped to deliver ScotRail's highest ever score for customer satisfaction in the most recent National Rail Passenger Survey. With more than 5,000 employees, we are looking for people who are focussed on our customers, to continue delivering the best possible service for people throughout the country
THE ROLE: Responsible to the Head of Commercial Revenue. Provide an effective and comprehensive commercial insight function to the business. This insight will include a focus on the delivery of robust commercially driven revenue forecasts and subsequent results.
This role will lead the development of improved analysis techniques and systems (including BI platforms) used to inform business decisions and forecasts through the interrogation of data sources and development of modelling techniques that may be used across the Commercial Revenue team to drive improved revenue.
Contribute to enhancement of revenue forecasting and reporting systems which support devolved accountability, the role will consolidate all commercial revenue and associated insight to inform action by the ScotRail business, Owning Group or other Client bodies.
This role will be responsible for the research function of the company, insight will be developed from internal & external analysis and customer research sources to provide that holistic view and evidence base for decision making.
KEY ACCOUNTABILITES:
Through collaboration with the Revenue Manager, provide a comprehensive analysis of movements in commercial revenue, identifying drivers or growth, and risks/opportunities (both exogenous and endogenous)
Contribute to enhancement of demand modelling and research techniques to evaluate the impact of revenue drivers, and inform business decisions
Analyse the marketplace, consumer attitudes and competitive environment to provide the commercial function with insight into the trading position and risks/opportunities
Continuously scan for economic data / reports which should be used to adapt planning activity and feature in revenue reporting to provide context for performance
Integrate passenger demand and revenue strategies across the business; effectively engaging with other functions to update and inform them of passenger revenue trends, influencing factors (both external and internal), and emerging insight
Actively engage with other revenue development individuals and groups within Abellio to establish and share best practices.
Manage the Market Analyst role (as per their job description) ensuring that formal one to ones take place, appraisals and development is provided as required, enabling them to achieve their KPIs and outcomes.
THE PERSON: All essential
proven experience in business analysis role
demonstrable experience in providing actionable insight
It is essential that the role holder is a graduate in a numerate or business discipline
KNOWLEDGE/SKILLS:- All essential
Analytical mindset, advanced knowledge of Excel/Powerpoint/SPSS/Power BI
Statistical modelling and research techniques (e.g. regression analysis, predictive modelling)
Ability to create complex reporting models
Able to provide actionable insights from complex data & make recommendations
Good communication and interpersonal skills
Able to use information effectively
Effective team working and also ability to work under own initiative
ADDITIONAL INFORMATION: Post covers 35 hours per week, however, flexibility will be required. Reference Salary will be circa £40k per annum.
ScotRail is a strong promoter of diversity in rail and particularly welcomes applicants from members of minority groups.
Benefits include contributory final salary pension scheme, and free and reduced rail travel for you and your family, where applicable.
Selection process: selected candidates will be invited to attend an interview. The final stage for successful candidates will be a medical questionnaire. Appointees must submit at least two satisfactory references, Disclosure Scotland clearance and complete a six month probation period. Training initially involves a two day Induction training programme including first aid and fire safety.
.