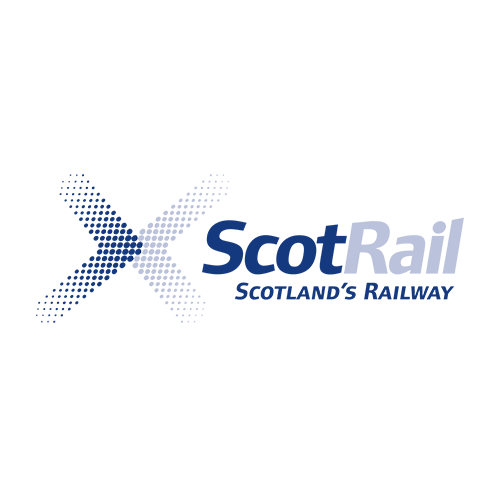 Station Grade B Customer Service, Lockerbie
Job reference: SYS-6410
Business Area / Department
Customer Services ~ Customer Service
Type of Role
Perm - Full Time
Salary & Benefits
£26,855 per annum (on completion of training)
Back to vacancies
Station Grade B Customer Service, Lockerbie
Job reference: SYS-6410
Customer Service Staff
Station Grade B - Full Time 35 hrs per week
Booking Office / Platform / Train Dispatch
LOCKERBIE
There's never been a more exciting time to join the railway. We're going through the biggest upgrade to our network since the Victorian Times, while running over 2,300 services every single day. As the 5th largest company in Scotland and over 5,000 employees, with us you can develop a career. We are looking for people who are focused on our customers. We want people that are looking for more than a just a job; we want people who are committed to giving Scotland the very best railway it has ever had.
Duties will include sale of tickets and other rail service products, providing customers with information and assistance. Other duties are maintenance and cleaning of station environments including platforms, waiting areas and toilets, and ensuring also that the station conforms to the service quality requirements. Keeping the station hazard free by carrying out security and health & safety checks. You may also be responsible for ice and snow clearing from platforms and footbridges in the winter months. Train dispatch duties are also included, ensuring that trains leave the station safely and punctually and that customers are kept informed of any timetable alterations.
Training will be given but the applicant should ideally be able to demonstrate a knowledge of cleaning standards, minor repairs and an understanding of COSHH.
If you believe you can influence customers to choose to travel with us, we would like to hear from you. We are looking for evidence of a track record in delivering high levels of customer service and how you have used your excellent communication skills in previous roles. You will already be a highly motivated and flexible individual with excellent communication skills. Customer friendly focused you will also be an effective team player who can demonstrate initiative and an ability to work under pressure whilst remaining calm.
Flexibility is essential in order to meet shift requirements which may include early starts, late finishes and weekend working. You should also have customer service experience.
We offer an attractive reference salary of £26,855 per annum on completion of training. During training, the trainee salary is £17,880 per annum. Benefits include contributory final salary pension scheme, free and reduced rail travel for you and your family, where applicable.
Selection process: Selected candidates will be invited to complete online assessments. If successful candidates will then be invited to attend an assessment centre. The final stage will be interview. The next stage for the successful candidate will be a medical, drug & alcohol screen. Appointees must submit at least two satisfactory references, Disclosure Scotland clearance and complete a six month probation period. Training initially involves an Induction training programme including first aid and fire safety.
ScotRail is a strong promotor of diversity in rail and particularly welcomes applicants from members of minority groups.
Medical Fitness: Due to the nature of the post and rail industry safety requirements there are certain medical & fitness standards that you would require to meet.
.