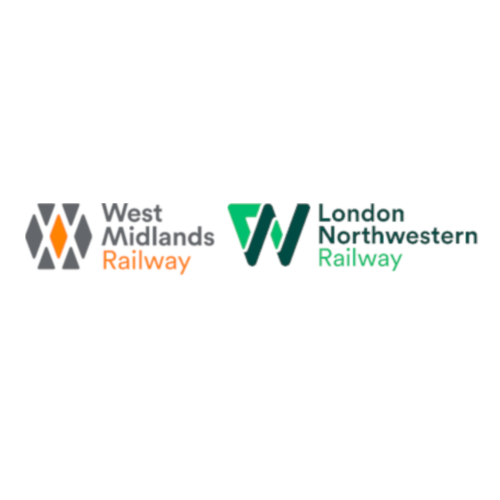 Cleaning Supervisor (Traincare)
Job reference: SYS-6351
Business Area / Department
Cleaners ~ Train / Bus Presentation (Depot)
Salary & Benefits
Competitive salary and excellent benefits
Back to vacancies
Cleaning Supervisor (Traincare)
Job reference: SYS-6351

West Midlands Trains has an exciting opportunity for a full-time permanent Train Care Supervisor to cover our depots at West Midlands Trains has an exciting opportunity for a Train Care Supervisor to cover our depots at Liverpool Lime Street and Crewe. The Role You will shape the delivery of West Midlands Trains' service in a time of exciting growth and change. From new and changed routes, to new trains and emerging technologies, this role will be at the heart of an ambitious £1bn investment in the railway. You'll need to be adaptable and excited to take on challenges, with an eye for detail and the ability to motivate the teams through strong leadership, managing two teams across two locations.
Duties will include:
• Working shifts, which includes weekend working
• Providing Supervisory cover as required in Birmingham New Street
• Oversee all aspects of the cleaning of trains in traffic, to include acting as the contact point for West Midlands Trains Control regarding biohazards and to ensure they are dealt with correctly.
• Leading staff to ensure the prompt cleaning of traction and rolling stock in traffic, in accordance with laid down regulations and specifications.
• To ensure that work is carried out in an efficient manner on an economical basis, and that matters of an urgent nature are given the correct priority.
• Inspection of work carried out by staff to include in-process inspections and audits.
• Report and make recommendations regarding staff levels and working arrangements.
• Take ownership for quality and safety processes and procedures ensuring upkeep of cleanliness, safety precautions, accident prevention and reporting, in accordance with procedures and regulations. Ensure Health and Safety at Work requirements are being met by carrying out site inspection, audits and in process inspections as required.
• Liaise with other departments and technical staff by attending meetings as required by the Area Train Presentation Manager.
• Formulate and produce staff rosters and diagrams on a weekly basis (and during timetable change) and authorise any changes on a daily basis as required.
• Sign off staff booking on/off times.
• Confirm accuracy, authorise and transmit timesheets to Payroll.
• Carry out MFA 1 interviews as required.
• Undertake responsibilities under local quality/safety systems and take ownership of procedures that relate to on train cleaning.
• Ensure compliance with processes and procedures in respect of the Environmental Management system to ISO14001.
• Forecast and plan material requirements for on train cleaning. Identify surplus/obsolete materials and arrange disposal from the depot in conjunction with the management at Soho.
• To act as the first line of contact for on train cleaning staff.
• Maintain good industrial relations within area of responsibility.
• Lead actions that improve cleaning and action any non-conformance.
For more information please see the job description attached.
Benefits In addition to a competitive salary West Midlands Trains offers a wealth of benefits including free travel on Abellio trains for you, your partner and dependent children, 75% discount on all other train travel over most of the UK rail network, development opportunities to help further your career with West Midlands Trains, and a contributory defined salary pension.
Applications Applications will be considered from internal colleagues after completion of 6 months in current role.
A full check of absence, performance, disciplinaries and safety incidents will be considered when sifting applications.
We reserve the right to withdraw this advert at any time due to high volumes of applications (please submit your application as early as possible to avoid disappointment).