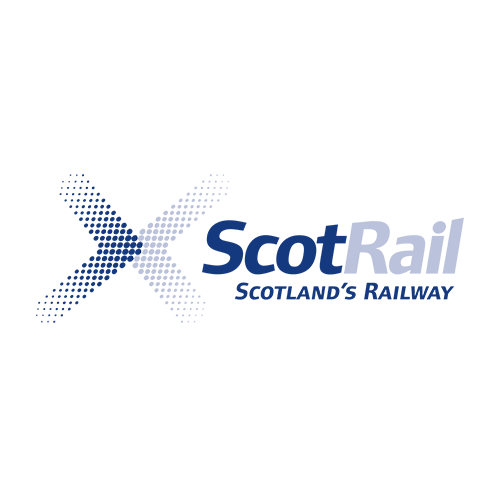 Modern Apprenticeship in Engineering Maintenance, Inverness Depot
Job reference: SYS-6229
Business Area / Department
Head Office ~ Engineering
Salary & Benefits
Salary Year 1 £16,980 per annum
Back to vacancies
Modern Apprenticeship in Engineering Maintenance, Inverness Depot
Job reference: SYS-6229
MODERN APPRENTICESHIP – ENGINEERING MAINTENANCE
(INCLUDING DUKE OF EDINBURGH, LEVEL GOLD)
INVERNESS DEPOT
(Age Group 16-23)
There's never been a more exciting time to join the railway. We're going through the biggest upgrade to our network since the Victorian Times, while running over 2,300 services every single day. As the 5th largest company in Scotland and over 5,000 employees, with us you can develop a career. We are looking for people who are focused on our customers. We want people that are looking for more than a just a job; we want people who are committed to giving Scotland the very best railway it has ever had.
THE ROLE: We are offering dedicated individuals the opportunity to gain excellent training, leading to the award of Modern Apprentice in Engineering Maintenance. The maintenance depots throughout Scotland are responsible for the maintenance, repair and overhaul of more than 600 vehicles. Vehicle types are varied and include the most modern types of Traction and Rolling stock within the UK. All vehicles are maintained to the highest quality and engineering standards resulting in a challenging working environment. You will work towards your NC and HNC Electrical Engineering Qualification along with associated Vocational qualifications to SVQ Level 3 standard.
You will also work towards and achieve a Gold Duke of Edinburgh's award, which is an enjoyable, challenging and rewarding programme of personal development including five sections volunteering, physical, skills, expedition and residential. Some of the benefits of those taking part include developing self-confidence and self–reliance, gaining a sense of achievement and a sense of responsibility. You will discover exciting opportunities, make new friends, experience teamwork, problem solving, decision making and develop communication skills. Throughout your apprenticeship and DofE you will be working with an industry recognised assessor and mentors who will provide full support.
THE PERSON: We are looking for a team player who is enthusiastic and flexible with a minimum of 4 Standard Grades at Level 3 or above or National 5 Awards in: Maths, English, Physics and one other Technical based subject. (These results must be available now to apply). At the start of the programme, candidates must be between the age group of 16-23 as this is a requirement for the Duke of Edinburgh programme.
KNOWLEDGE/SKILLS: Proficient in oral and written communications skills. Safety awareness with a strong attention to detail and problem solving. An individual with the confidence to communicate your own ideas and an ability to interpret and explain technical information.
OTHER INFORMATION: This is a 4 year apprenticeship with the 1st year spent in full time study at Inverness College. The remaining 3 years will be spent training at Inverness Depot with further study on a day release basis. The candidates should achieve HNC within the time period of the apprenticeship, in the event of this not being achieved, they would be unable to be considered for a skilled job within engineering. Please note that engineering assessment, practical tests and interview will be part of the recruitment process. Successful candidates will be asked to commence employment August 2020. These posts work a 35 hour week.
Medical Fitness: Due to the nature of the post and rail industry safety requirements there are certain medical & fitness standards that you would require to meet.
ScotRail is a strong promotor of diversity in rail and particularly welcomes applicants from members of minority groups.
SAFETY CRITICAL POSTS
Reference Salary Year 1 £16,980 per annum.
Benefits package: Contributory final pension scheme. Free and reduced rate rail travel. Company Induction Glasgow based: Comprehensive Training initially involves a 3 day Induction training programme including first aid and fire safety training. This will be followed by a one week at Depot then on to college. Selection process: Candidates short-listed will be invited to attend an assessment day in Glasgow. Candidates successful after assessment will be invited to interview. The final stage for successful candidates will be a medical with a drug and alcohol screen and Disclosure Scotland. Appointees must provide at least 2 satisfactory references and complete a six month probation period.