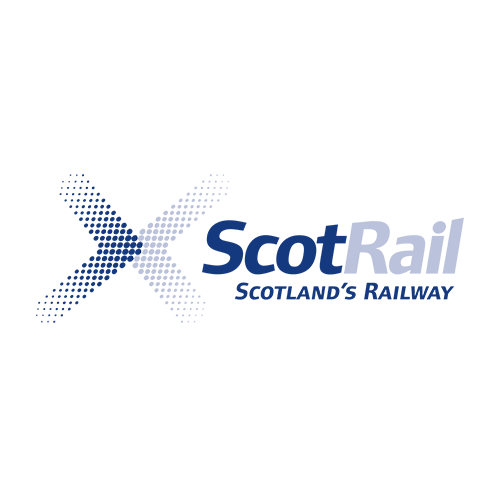 WARRANTY ENGINEER
Job reference: SYS-6110
Location
ENGINEERING DEPOT BASED
Business Area / Department
Head Office ~ Engineering
Type of Role
Perm - Full Time
Salary & Benefits
Circa £42,000 per annum
Back to vacancies
WARRANTY ENGINEER
Job reference: SYS-6110
There's never been a more exciting time to join the railway. We're going through the biggest upgrade to our network since the Victorian Times, while running over 2,300 services every single day. As the 5th largest company in Scotland and nearly 5,000 employees, with us you can develop a career. We are looking for people who are focused on our customers. We want people that are looking for more than just a job; we want people who are committed to giving Scotland the very best railway it has ever had.
THE ROLE: As Warranty Engineer you will report to the Heavy Maintenance &
Warranty Manager to oversee the warranty management process, attend and
represent ASR at engineering investigations & support the heavy maintenance
planning function.
THE PERSON: As one of the key members of the team you will play a vital role in
engineering investigations and planning the heavy maintenance programmes. You
must have good communication skills and the ability to communicate effectively
with external and internal stakeholders. The candidate must be proactive, well
organised and work well as part of a team and individually.
KNOWLEDGE/SKILLS:
The Warranty Engineer will have the following key accountabilities:
Provide detailed period end reports to the Heavy Maintenance & Warranty manager which identifies on-going heavy maintenance (HM) & warranty activities on each Fleet.
Manage HM activities from planning and implementation through to completion to meet business requirements.
Ensure failed warranty components are managed to understand the failure mode, monitor trends and engage with the wider engineering team to develop and manage improvement plans
Manage & continuously develop KPI's and the warranty database
Management of warranty credits and rejected claims
Attend joint investigations at supplier premises
Manage engineering projects from planning and implementation through to completion to meet business requirements.
Managing the relationship between the business and the key stakeholders.
Writing concise scopes of work to commission 3rd party suppliers, evaluate proposals and negotiate the commercial agreement.
Represent ScotRail at supplier meetings, holding suppliers to account on deliverables and outcome reports.
Deputise for the Heavy Maintenance & Warranty Manager
Produce Engineering Change packs in compliance with ScotRail procedures, including the production of risk assessments to support the change.
Ensure that safety is paramount at all times.
Review warranty outcome reports and liaise with engineering production teams.
OTHER INFORMATION: This role manages the warranty process across all of the ScotRail engineering depots and as such will require regular travel between these locations (Glasgow/Edinburgh/Inverness). Occasionally wider UK travel will be required to attend key supplier sites as part of component investigations.
Post covers 35 hours per week. Reference Salary will be circa £42,000 per annum.
ScotRail is a strong promotor of diversity in rail and particularly welcomes applicants from members of minority groups.
Benefits include contributory final salary pension scheme, free and reduced rail travel for you and your family, where applicable.
Selection process: Selected candidates will be invited to attend an interview. The final stage for successful candidates will be a medical questionnaire. Appointees must submit at least two satisfactory references, Disclosure Scotland clearance and complete a six month probation period. Training initially involves a three day Induction training programme including first aid and fire safety.