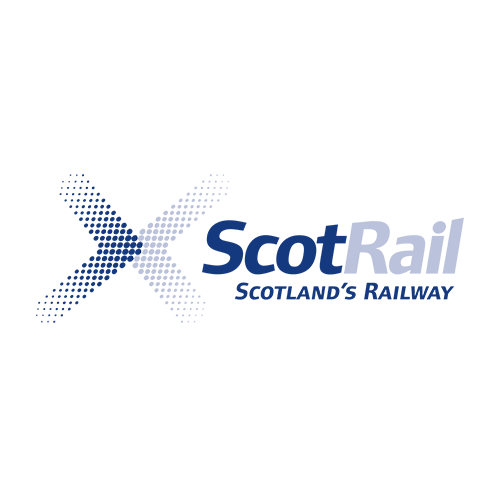 PROJECT MANAGER
Job reference: SYS-5843
Location
ATRIUM COURT, 50 WATERLOO STREET, GLAGOW G2 6HQ
Business Area / Department
Head Office ~ Operations
Type of Role
Perm - Full Time
Salary & Benefits
Circa £53-55k per annum (depending on experience)
Back to vacancies
PROJECT MANAGER
Job reference: SYS-5843
MANAGER
PROJECT MANAGER
LOCATION: ATRIUM COURT, 50 WATERLOO STREET, GLASGOW G2 6HQ
There's never been a more exciting time to join the railway. We're going through the biggest upgrade to our network since the Victorian Times, while running over 2,300 services every single day. As the 5th largest company in Scotland and nearly 5,000 employees, with us you can develop a career. We are looking for people who are focused on our customers. We want people that are looking for more than a just a job; we want people who are committed to giving Scotland the very best railway it has ever had.
THE ROLE: To deliver key projects within the remit issued by the Head of Projects, ensuring projects are delivered to time and budget and in line with required standards, the ScotRail business plan and stakeholder expectations.
KEY ACCOUNTABILITIES:
Reporting to the Head of Projects, working closely with Senior Project Manager, Junior Project Manager and PMO towards the effective and efficient delivery of major projects and initiatives.
Project Delivery
Ensure detailed project, implementation or actions plans are created for the duration of each project as appropriate and managed in line with the commercial interests of the business
Ensure projects have requirements documented and agreed to ensure that project activity meets agreed project objectives
Ensure monitoring of progress against all projects is timely and accurate and enables Sponsors and stakeholders to have visibility and sufficient information to make the required decisions
Run or attend (as appropriate) Project Boards or meetings
Ensure risks, issues and dependencies are being recorded, monitored and proactively managed to minimise disruption to successful delivery in line with PMO requirements
Participate in project reviews, approvals, and gating processes
Produce agreed levels of Project reporting on all projects being delivered or within the oversight of the PMO
Deliver an effective and timely schedule of project communications liaising with the relevant Sponsors and stakeholders including the Communications Team
Financials & ~Benefits Realisation
Liaise closely with Finance Business Partner and PMO to ensure accurate & robust budget monitoring against project plans
Ensure a robust process of notification or escalation is in place to report on both underspend and potential overspend with the appropriate approvals sought for either situation
Prepare tender specifications for the external commissioning of work packages as delivery components of projects where appropriate, working with procurement team
Play an integral role into business case specification and project feasibility studies
Ensure post project reviews are in place and include lessons learnt exercises which identify both positive and negative outcomes to be actioned
THE PERSON: Experience of managing complex projects, across full lifecycle, with significant budgets and resources, realising significant benefits. Strong commercial acumen. Recognised project/programme/change management qualification e.g. MSP, PRINCE2 Practitioner or APMP/PQ/RPP, with demonstrable career development activities. Experience of project delivery within rail is essential
KNOWLEDGE /SKILLS: Expert stakeholder management skills, able to shape and influence management decision making based on project management and assurance best practice. Able to adapt style and deliver challenging messages. Able to work well in challenging circumstances with competing priorities to fixed deadlines .Able to demonstrate previous experience in applying sound project management techniques and principles where projects under their control were delivered on time, to budget and within scope.as in-depth knowledge of the principles and concepts that underpin change, project management good practice standards, tools and techniques and reporting. Able to assimilate, filter and summarise complex information, identify themes to develop insights and a forward view of risks and managing risks. Ability to work in a small team and deputise when necessary and work under own initiative.
ADDITIONAL INFORMATION: Post covers 35 hours per week. Reference Salary will be circa £53-55k per annum (depending on experience).
ScotRail is a strong promotor of diversity in rail and particularly welcomes applicants from members of minority groups
Benefits include contributory final salary pension scheme, free and reduced rail travel for you and your family, where applicable.
Selection process: Selected candidates will be invited to attend an interview. The final stage for successful candidates will be a medical questionnaire. Appointees must submit at least two satisfactory references, Disclosure Scotland clearance and complete a six month probation period. Training initially involves a three day Induction training programme including first aid and fire safety.