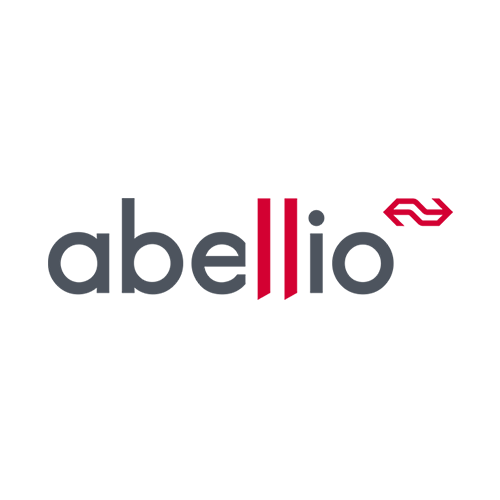 Business Change Manager
Job reference: SYS-5814
Business Area / Department
Head Office ~ Operations
Salary & Benefits
Competitive
Back to vacancies
Business Change Manager
Job reference: SYS-5814
About Abellio
We're Abellio, we run public transport in Europe and our purpose is 'easier journeys every day'. Every day, more than 14,000 Abellio employees provide safe and reliable public transport services for more than a million passengers.
We're owned by the Dutch Railway, NS, and also operate in Germany. In the UK we run buses through Abellio London, as well as train services for ScotRail, Greater Anglia, Merseyrail, East Midlands and West Midlands rail networks.
We work together to provide better quality, more convenient transport services that genuinely benefit our customers, all underpinned by our values - Genuine, Professional, Proactive and Inclusive. As one of the biggest rail operators in the UK there are lots of opportunities to work all over the country.
Main purpose of the role
This role is to ensure that a consistent and structured approach is taken to Business Change within Abellio UK IT Projects, and that they coordinate Train Operating Companies in order to protect and be responsible for the Business Case and realisation, maximise success through applying business change principles and sharing good practice, whilst ensuring the project key KPIs of quality, scope and cost are met.
Key accountabilities / responsibilities
Planning & Delivery
Create and maintain the PROST and COITs UK wide Business Change model and principles in order to effectively coordinate business change activities through to end delivery (including resource plans) and ensure they are agreed with the Train Operating Company Business Change Managers, Project Sponsor and Programme Manager.
Develop an integrated business change plan for the deployment of all modules which have business cases in each TOC, ensuring that the supplier resource and resource plans for TOCs are aligned and show integrity, negotiate effectively to ensure shared resource is best optimised for each deployment.
Create Business change delivery strategies to manage key areas around business benefits and map, realisation techniques, stakeholder maps, as is process and to be process model construction and transition plans.
Develop and maintain the high level communications plan for the Projects, and ensure fully constructed communications plan and activities toolkit is available for the TOCs to use.
Ensure business change plans are aligned to project plans and any conflicts are escalated to the relevant TOC and Programme management teams with an assessment of impact for business change items.
Ensure that there is a smooth and seamless transition of the Project's outputs into the Business as Usual environment using transition and operational readiness plans and techniques. Ensure that transition plan and operational readiness plan toolkits and model are constructed and ready for TOCs to use. Monitor at the detail level that business change activities and support are being implemented in Train Companies and report back to the programme manager.
Support the review of benefits realisation following deployment ensuring lessons are captured for sharing in the next deployment and validating what benefits have been realised against business case in partnership with the TOC business change manager.
Monitoring & Control
Control and manage delivery of quality of business change through chairing of the Abellio UK Business Change Sub Board, ensuring that the best toolkits and processes are shared and implemented in the TOCs individual deployments of PROST and COITS.
Develop and maintain the appropriate Business Change control mechanisms including Risks, Assumptions, Issues and Dependencies which exist across all deployments and ensure common approaches are taken to control and minimise impacts.
Take accountability for capturing good practice and ensuring it is embedded in the lessons learned literature and subsequent deployments of modules include good practice processes.
Fully utilise the agreed Abellio Workflow Tool for managing the Abellio UK wide Business Change Plan and its interdependencies and critical path items.
Escalate to Programme Board any risks or issues which are apparent in modular deployments which may have a significant impact on delivery
Controlling Change
Take accountability for controlling change to the business change model and requirements relating to business change, ensuring that scope creep is prevented, business change activities in Train Operating Companies stay in line with plans and that any deviations are forecasted and mitigated as a group through Sub Board
Escalate, as appropriate, barriers to successful delivery of business change or necessary changes, to the appropriate Abellio governance level including: Programme Board or Train Operating Companies Project Board, ensuring Project Sponsor, Head of the IT PMO, UK IT Leadership team, IT PDG and IT ESC are fully informed.
Communication & People Management
Identify, engage and manage key Project stakeholders using Stakeholder management techniques, business change toolkits and personal engagement and support
Accountable for the Supplier interface for Business Change across the whole programme, manage the interface so that Abellio's interests are represented and protected. Ensure that there is a spirit of collaborative working whilst ensuring that Suppliers deliver their commitments
Inspire and lead the approach to business change, provide clear roles and responsibilities included as part of a Project RACI chart.
Provide regular highlight reports ensuring that key information is expressed clearly to Project stakeholders in a language they understand. Ensure that the information flows from and to Delivery, Management and Directing groups is effective and appropriate
Negotiating & Influencing
Exceptionally skilled in negotiating and balancing business change requirements against project constraints & conflicts so that all parties feel as they have a positive outcome and ensuring an optimised balance is struck.
Influence Stakeholder perceptions positively, selling and promoting the positive outputs of the Project
Influence stakeholders at all levels of the organisation using an appropriate style and approach to the identified audience
Use problem solving skills and techniques to provide appropriate solutions to Project challenges, taking the lead on business change issues at Train Operating Companies and Abellio UK.
The ideal candidate
Will share and demonstrate the Abellio values and behaviours (see details on the attached job description), and will have/be:
Detailed knowledge of business change process and principles, basic qualification in business change
Expertise in Project Delivery particularly in railway environments
Basic understanding of Project Finance and manage their own small budget well relating to business change.
Excellent written, verbal and presentation skills as well as being able to communicate at all levels within a large complex environment
Project Management experience
Proven experience of delivering change in a complex business environment
Strong service orientation, with a flexible can-do approach
Significant UK travel
A self-starter, with the ability to operate within a lean HQ environment, with the ability to switch between strategic and operational activities, while able to direct and influence colleagues in OpCos
Full details can be found in the attached job description.