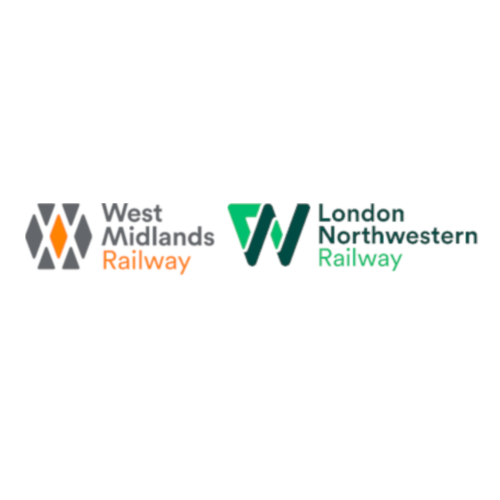 Revenue Officer - MKC Area
Job reference: SYS-5805
Location
Milton Keynes Central
Business Area / Department
Customer Services ~ Customer Service
Salary & Benefits
Competitive Salary
Back to vacancies
Revenue Officer - MKC Area
Job reference: SYS-5805
An exciting opportunity has arisen for a Full Time Revenue Officer to join our Customer Experience team for London Northwestern Railway at our Milton Keynes Central Station.
This vacancy will cover three stations; Milton Keynes Central, Bletchley and Northampton. Shifts would be early and lates, you would be aware of the rosters on a weekly basis.
The Role
You will be ensuring that all travelling passengers are in possession of a valid ticket for their journey. The post holder will at all times provide an excellent level of customer service. The key measure of success is to change behaviour so that passengers travel with a valid ticket going forward and the company meets its targets in relation to ticketless travel and customer satisfaction
Duties will include:
Ensure compliance with all safety responsibilities, reporting any unusual occurrences and/or unsafe practices in line with company procedures. This would also include alerting station security staff and/or British Transport Police to any anti-social behaviour.
Undertake full inspection of tickets (including ITSO smartcards and Oyster cards), passes and rail cards at stations, ensuring a high level of customer service at all times, dealing effectively with passengers who are not in possession of a valid ticket. This will include issuing Penalty Fares to those passengers not in possession of a valid ticket without a valid reason, and to issue appropriate tickets to those passengers not liable to a Penalty Fare.
Operate automatic ticket gates where in place.
Undertake customer service or crowd control duties at home or other stations, including during special events and disruption. During unplanned disruption to train services you will be expected to keep customers informed to the best of your ability and provide the highest level of customer service possible.
Provide excellent levels of customer service at all times.
Report any unexpected ticket office closures, excessive queues for tickets or faulty self-service ticket machines in line with company guidelines.
Conduct interviews with those suspected of travelling fraudulently under the terms of the Police & Criminal Evidence Act 1984 as it relates to the questioning of suspects. Prepare notes from such interviews and submit travel fraud reports as you may be required to attend court and give evidence in support of cases of fraudulent travel.
Ensure all ticketing equipment provided to carry out duties is used in a proper manner and that any defects are promptly reported. As ticketing technology develops you will be expected to efficiently operate all ticketing equipment issued to you following appropriate training.
Wear the agreed uniform to the required standard as provided at all times whilst on duty (including PPE if required).
Please refer to job description for full duties.
Benefits
In addition to a competitive salary, West Midlands Trains offer a wealth of benefits including free travel on West Midlands Trains and other Abellio group trains for you, your partner and dependent children, 75% discount on all other train travel over most of the UK rail network, development opportunities to help you further your career with West Midlands Trains.
Applications
Applications will be considered from internal colleagues after completion of their 6 months probationary period, this will include internals moving intenally into a new role. A full check of absence, performance, disciplinaries and safety incidents will be considered when sifting applications.
We reserve the right to withdraw this advert at any time due to high volumes of applications.
(please submit your application as early as possible to avoid disappointment).