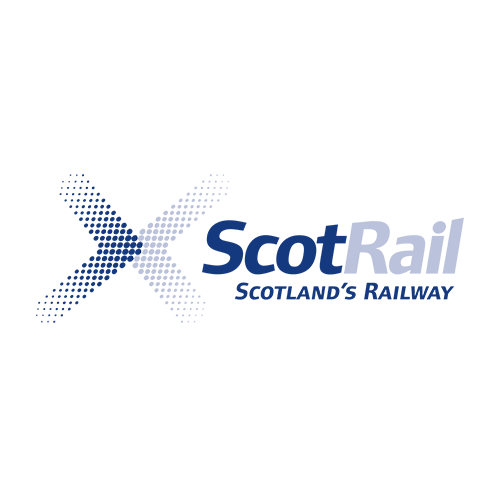 PRODUCT & REVENUE DEVELOPMENT MANAGER
Job reference: SYS-5160
Location
ATRIUM COURT, 50 WATERLOO STREET, GLASGOW G2 6HQ
Business Area / Department
Head Office ~ Commercial
Type of Role
Perm - Full Time
Salary & Benefits
Circ £40K depending upon experience
Back to vacancies
PRODUCT & REVENUE DEVELOPMENT MANAGER
Job reference: SYS-5160
MANAGER
PRODUCT & REVENUE DEVELOPMENT MANAGER: COMMERCIAL DEPARTMENT
LOCATION: GLASGOW (WILL BE REQUIRED TO UNDERTAKE BOTH NATIONAL AND UK TRAVEL)
There's never been a more exciting time to join the railway. We're going through the biggest upgrade to our network since the Victorian Times, while running over 2,300 services every single day. As the 5th largest company in Scotland and nearly 5,000 employees, with us you can develop a career. We are looking for people who are focused on our customers. We want people that are looking for more than a just a job; we want people who are committed to giving Scotland the very best railway it has ever had.
THE ROLE: The Product & Revenue Development Manager is the business owner and custodian of their brand. Their brand is personal to them and is created and developed in line with what matters most to them and our customers. They will create and deliver a 'customer driven' strategy that is innovative, engaging, inspiring and authentic. Challenging the norm within the rail industry is key to the success of this role in delivering a truly amazing transformation, therefore the role holder is tenacious and determined. Delivery of their strategy will be through a virtual team of people and contacts that they will create giving them exposure to every area of the business from engineering to finance. Analysing data, driving passenger revenue through fare initiatives and creating sound business cases and being a true leader will ensure success within this role. You will report directly to the Commercial Director.
KEY ACCOUNTABILITIES:
Champion and lead the delivery of the end to end customer experience of your brand
Provide strong leadership and influence across all parts of the organisation to maximise the commercial performance of every part of the service
Driving revenue and passenger journey's through fare initiatives.
Develop, implement and deliver against key performance measures.
Ensure collaboration across the business to ensure that there is a holistic approach to the success of the brand by providing a consistent customer experience
Represent and promote the brands externally and internally to maximise performance
Identify and develop third party opportunities and partnerships.
Lead and support teams in developing the standards which will drive customer excellence through the development of a continuous improvement culture, benchmarking externally
Influence performance improvement through indirect reports to ensure targets and objectives are met.
Develop strategies for your area of responsibility to ensure delivery of business strategic goals and objectives, developing and sponsoring business cases to drive greater profitability and performance.
Work closely with Network rail teams to ensure the customer experience is seamless
THE PERSON:
It is essential that candidates have experience of working in a high volume B2C environment. Highly motivated individual with the ability to consistently deliver to tight deadlines under pressure, as well as having a mind-set to adapt and create key changes to constantly improve performance. Relationship building, and Networking are key to success in this position, so it is essential that the candidate can demonstrate a track record of highly developed influencing skills and a track record of collaboration.
KNOWLEDGE /SKILLS: Proactive and imaginative mind set required to create responses to a rapidly changing environment. Strong leadership skills and experience of indirectly managing, complex, large and diverse teams. Ability to make decisions under pressure and on behalf of the business. Experience of preparing, managing and delivering net profit/income and expenditure budgets. Experience in working with strategic partners and external stakeholders as well as managing employee relations which achieve a balance between teams and the business. First class written and verbal communication skills essential. Strong negotiating skills and experience of working with and managing suppliers. Tenacity to never give up.
ADDITIONAL INFORMATION: Post covers 35 hours per week, however flexibility will be required. Reference Salary will be £40k circa.
ScotRail is a strong promotor of diversity in rail and particularly welcomes applicants from members of minority groups
Benefits include contributory final salary pension scheme, free and reduced rail travel for you and your family, where applicable.
Selection process: Selected candidates will be invited to attend an interview. The final stage for successful candidates will be a medical questionnaire. Appointees must submit at least two satisfactory references, Disclosure Scotland clearance and complete a six month probation period. Training initially involves a five day Induction training programme including first aid and fire safety.